Company History
Arviso Construction is a Navajo family owned business and was founded in 1982 by Olsen Arviso Sr. Throughout his career, he referred to his clients as "respected friends." The company quickly built a reputation for integrity, teamwork, and commitment.
These values remain true today and are the reason we are able to celebrate 34 years. This a milestone which all of us at Arviso Construction are very proud.
Arviso Construction is recognized as a leader in the industry on the Navajo Reservation. Our position and strength enables the company to provide additional value to our clients and opportunities for our employees.
Self-Perform Work
Arviso has an enviable record of 100% Native American labor forces for self-performed work on every project to recruit and train Native American labor is an integral part of all Arviso's projects.
We stay true to our roots of being a builder, not just managers. The genesis of Arviso was built around family working in the field together constructing with their own hands building across the Navajo Reservation. While we do not to self-perform on every project, we feel that having the ability to do the work gives our team different perspective.
The Arviso team has the ability to self-perform concrete, rough carpentry, erection of steel, painting, miscellaneous hardware, and minor demolition.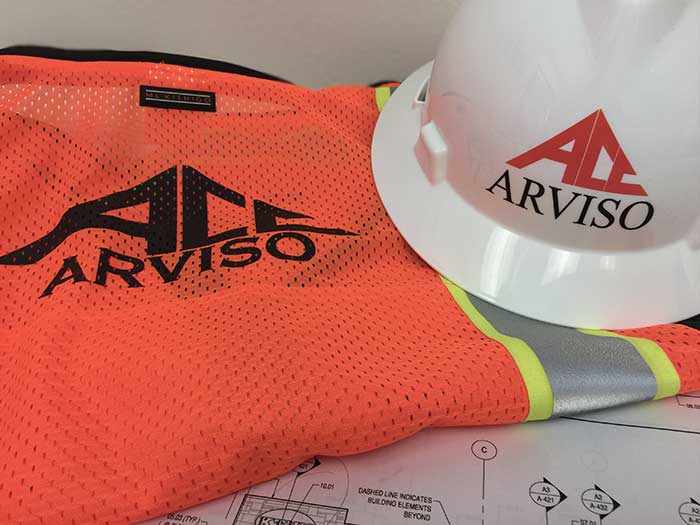 Safety
Arviso Construction is committed to providing a safe workplace for all of our employees and to take very reasonable effort to eliminate the hazards that cause accidents and injuries. To ensure this, we comply with all applicable workplace safety and health requirements and maintain occupational safety and health standards that equal or exceed the best practices in the industry.
Employee training - Arviso recognizes the need for supporting its subcontractors in the area of health and safety. Arviso provides a combination of training courses that exceed OSHA's 30-hour program.

Formal safety orientation package for all workers on every project.
Field training for first aid/CPR, OSHA 30, Hilti certifications etc.

Public Safety - Arviso's main priority with safety is the public. We work closely with all partners and stakeholders to work seamlessly in all public spaces. We develop transportation/public safety management plans specific to the work site and to the local roads and walkways.
Recent Projects
Navajo Technical University Student Union Building

Location: Crownpoint, NM
Architect: LSA, LLC
Owner: Navajo Technical University
Completed: May 2016
Description: The Student Union Building is a 2-level building. The ground floor (approximately 10,265 square feet) consists of offices, computer labs, an auditorium, a concession, lobby, a ticket booth, storage room, restrooms, equipment rental room, game room, janitor's closet, mechanical room, stairwells, and an elevator. The second floor (approximately 10,340 square feet) consists of classrooms, restrooms, offices, copying room, and storage rooms, meeting room, and lounge and conference room.

The total square footage for the Student Union Building is approximately 20,605 square feet.

Navajo Housing Authority 307 - Dilkon, Nazlini and Chinle

Location: Dilkon, AZ, Nazlini, AZ, Chinle, AZ
Architect: Dyron Murphy Architects
Owner: Navajo Housing Authority
Description: NHA housing modernization of 50 existing public units provided families with a house that consisted of living room, bedrooms, bathrooms, kitchen and dining. The housing projects had their own personal wood stove installed. Asphalt around the house was replaced, along with curbs and gutters.

Twin Arrows Buffet, Fitness Center and Trucker's Lounge Renovation

Location: Flagstaff, AZ
Architect: JCJ Architecture
Owner: Navajo Nation Gaming Enterprise
Completed: March 2016
Description: Renovation of an existing food court to a buffet of 3,581 square feet that included serving lines, and new kitchen equipment. As for the trucker's lounge, the lounge included three (3) new showers and a men's/women's restroom, spaces for computers and TV area. The fitness center (788 sq. ft.) occupies fitness equipment with large mirrors on the wall.
Services
Arviso Construction provides residential and commercial construction on the Navajo Nation and surrounding areas. We have played an integral role in providing the Navajo Nation with various facilities for years on multiple remote locations within the southwest.
Arviso can build your facility using any of the following delivery types:
CM at Risk
Design/Build
General Contracting
Comprehensive Pre-Construction Services
Competitive Bidding
Fast Track Delivery
Through our commitment and quality service, we strive to surpass the expectation of our clients. As a local 100% Navajo-Owned business we have established relationships with many subcontractors in the local area. Because, of our standards, almost 90 percent of Arviso's business are from repeated clients.
We are capable of executing large projects and have a history of successful projects in remote and rural areas. As a Native American firm, we feel an obligatory responsibility to improve the economic situation of the tribes we work with. This is our underlying principle of building strong relationships with Native Americans and entities.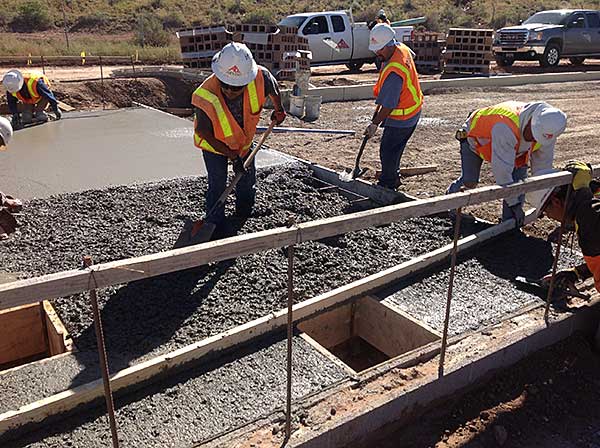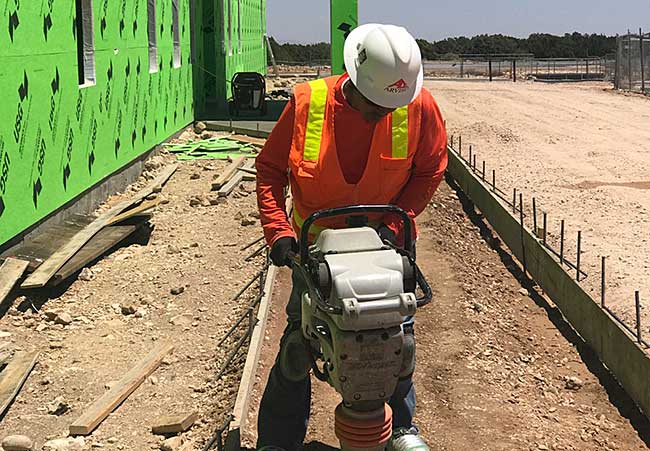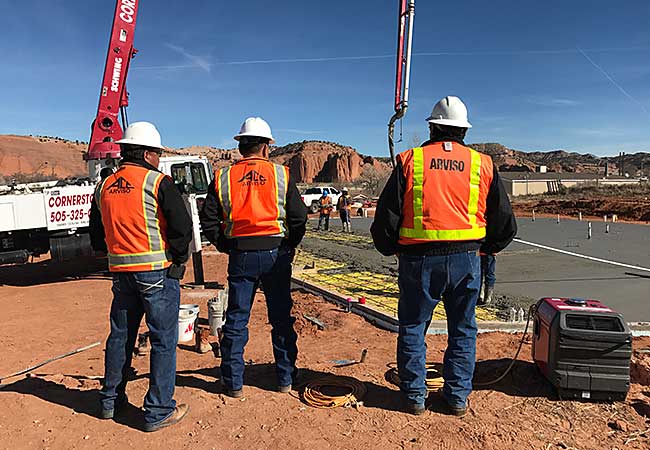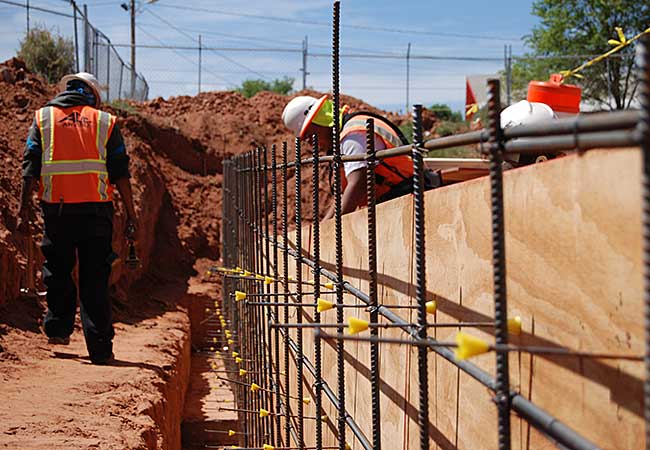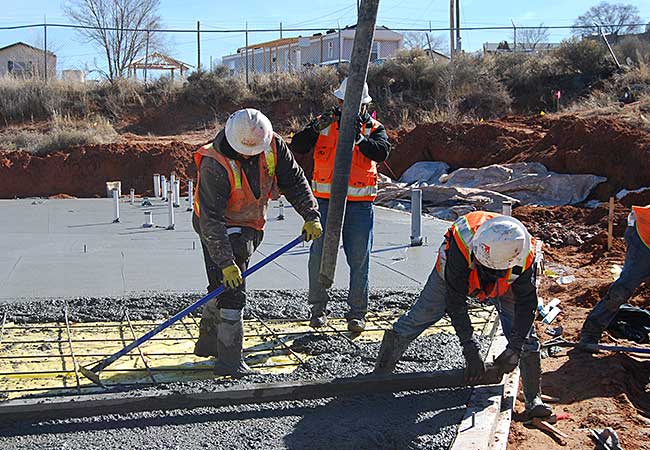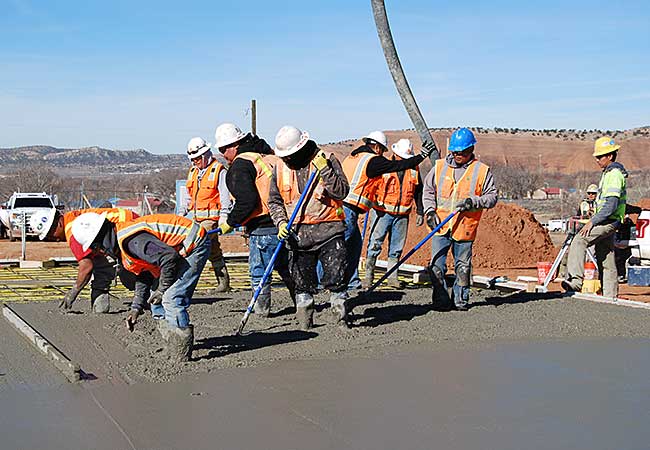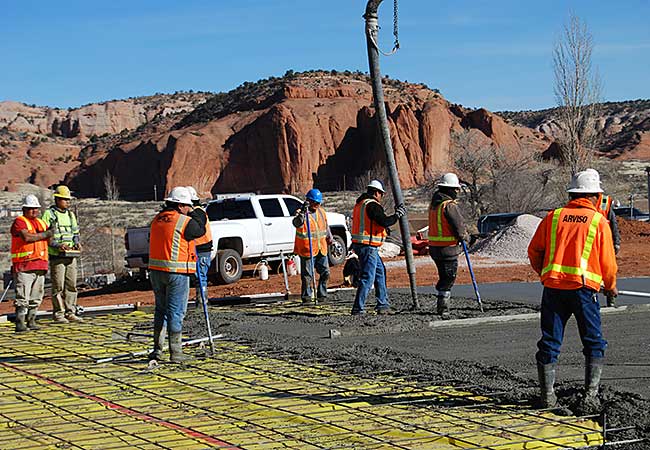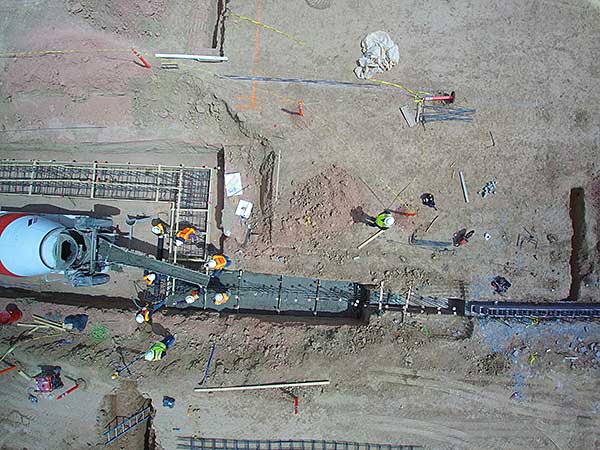 What People Are Saying
Cliff Johns
Project Manager
TseHootsooi Medical Center
Arviso Construction is highly qualified, competent, creative and resourceful in a professional and timely manner. They took the time to understand our project design intent, the potential project challenges and shared their recommendations in addressing our cultural and healthcare needs.
James Wanamaker
Executive Director of Facilities
Navajo Nation Gaming Enterprise
I have worked with many contractors over my years as a Construction Management and Facilities Management professional and Arviso is at the top of my list as a contractor that is honest, fair, and has a 'down to earth' approach to their delivery method.
Gary Yellowhair, P.E.
Navajo Tribal Utility Authority
After 34 years, they have grown to become a successful general building contractor. Arviso values integrity, teamwork, commitment, quality and honesty. I can attest that they do quality work and do an excellent job of managing the construction from start to substantial completion. They work well with clients, subcontractors, inspectors, and utility companies.